Brief Introduction of Expo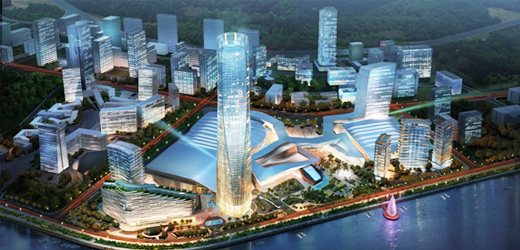 Brief Introduction of Expo


In order to actively implement the national strategy of power innovation drive development and accelerate the achievements of power innovation into practical productive forces, to promote green power transformation and strengthen the internal exchange and cooperation of the industry, the China Electricity Council (hereinafter referred to as "CEC") has decided to hold 2016 Green Power Expo China and the First China Electricity Innovation and transformation Fair (hereinafter referred to as the "Electric Fair") on December 1st-3rd , 2016 in Zhuhai,China.
The theme of the Expo is the achievement of the green power innovation and transformation, which will focus on clean energy and smart grid, the cooperation of the power industry with the "One Belt and One Road" contries, The electricity industry should practice the five development ideas,such as the energy Internet, new opportunity of electricity reform and the issue of science and technology innovation and transformation etc. The related leaders of state and relevant local departments, the director and vice director of the council of CEC and the important domestic enterprises with key technology and equipment , investors, operators and experts representatives of the relevant units, will be kindly invited to participate in the Expo and process in the concept discussion and ideas exchange in depth.
This Expo shall include all the activities such as the follows: the summit forum, seminar on technology, exhibition, project matchmaking, park area promotion and industrial park visits etc. The purpose of all these is to constitute an excellent exchange and cooperation platform on an industrial level, professional and precise quality for the industry. Moreover, it will strengthen the cohesion of innovation talents and transformation of the scientific and technological achievements and promote collaborative innovation by the production enterprises universities and research institutions. All this shall serve the green energy development of the industry.


Exhibitor Profile
Five superb exhibition areas will be set during the exhibition time, including: power innovation area, green power innovation area, creations from electric power industrial employees, electric power industry creations of informatization, clean energy vehicles and electric vehicle charging infrastructure area.
Exhibitors who are doing business of clean energy, smart grid, electric vehicle charging infrastructure and energy storage, energy internet, education of electric power, equipment manufacturing of electric power, technology and equipment administration, research institutes and college are all welcome to attend.
Concurrent activities
1.Projects matchmaking meeting
(1) scientific research achievements of electric power research institutes
(2) electric power high-end equipment IAR project meeting
2.Diversified small-scale technical seminar
3.Zhuhai smart grid industrial park visiting
Download Center
WeChat public account
绿色电力创新大会暨展览会
WeChat ID: GreenPowerExpo
Contact Us
International Cooperation Department, China Electricity Council
Ms.Zhuqian
Tel:+86 10 6341 4316
Fax:+86 10 8354 0237
E-mail: zhuqian@cec.org.cn
North China Electric Power University
Ms.Wu Liang qi
Tel:010-61772733
Fax:010-61772723
E-mail:99472531@qq.com
Zhuhai Broadlink Events Co.,Ltd.,
Ms.Chen Yang
Tel:0756-3210733-808
Fax:0756-3210623
E-mail: y.chen@broadlinkevents.com



Beijing Tiger Exhibition Ltd. Co.,
Ms.li Rui feng
Tel:+86 10 8460 0968
Fax:+86 10 8460 0659
E-mail: info@tigerzl.com